Posted on September 10, 2019
The rules of Hell!
We shall welcome all new members into the Thunderdome of the AnteAnte 40K cabal. But to enter, everybody has to pay – ANTE! To earn the right to wear the Cabal-Pin one has to obey to the following rules: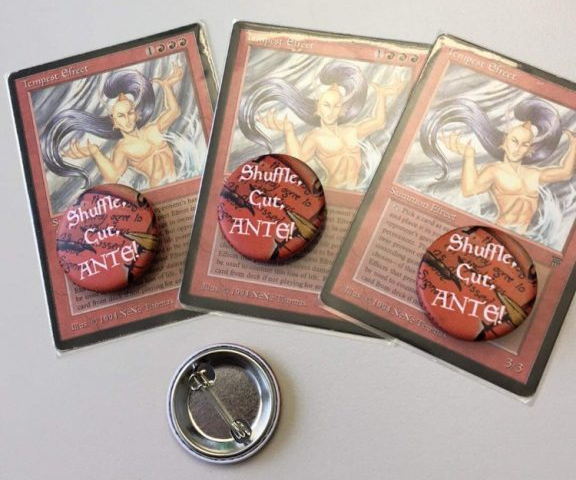 Your Deck has to be Swedish legal
Your Deck shall follow the B&R, also for Ante cards
Your Deck has a value of at least 40K SEK (3'800 EUR / 4'200 USD)
You shall not Scry (3) for Ante and you shall not fake Ante
You shall not use a Sideboard – play what you have and play straight
You have the madness level of a true madman (this one is the most important rule of all)
If you fulfill those simple rules and you find another madman to duel, then duel – WELCOME TO THE THUNDERDOME!
Shuffle – Cut – ANTE!
Regards
The Reindeer
PS: before you ask – one can disenchant a Jeweled Bird if the ability is on the stack. You are welcome 🙂